i never be wavering when it comes to 2min and shinee. all i have to do is to have a faith on them then everything will be fine :)
Fic Progress
currently working on A Season With You chapter 17 currently wanting to start writing my incest fic currently thinking of my unwritten fic where Taemin is an angel and Minho is a country boy who lives with his twin sister currently crying over my fic It Will Be Loved because I have no time to work on it and currently missing Vision so much…
what should i update first? a season with you or we were not that far or vision???? aah, this is stressing..
(;へ:)
i want to write my newest oneshot so badly but my homework is being a bitch right now
currently working on my newest oneshot
Fic Progress
A Season with You will not be updated until January and so does We Were Not That Far. gonna have an upcoming oneshot for an event on LJ so please look forwards it. If I have to update something in a short time, it will be It Will Be Love or Vision. Oh, good. I forgot what else I've been writing… uhm… i think, that's all.
2min
kibahmkey: MinHo:- Yah! Minnie! Taemin:- Uhm Hyung? MinHo:- pull your clothes  down.. Taemin:- Arasso~ Taemin is very obedient
REBLOG THIS IF YOU THINK TAEMIN CAN SING! HE HAS A BEAUTIFUL SWEET VOICE! AND HE BELONGS TO MINHO!!!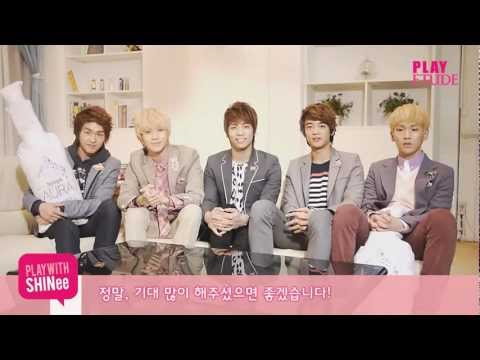 [Scans] Taemin - ASTATV2011 November Issue
shineetown: Source : Uniquetaem Re-upload by Soundtracklove@soompi 
2MIN from the Ouran High School characters
shineetown: ❝ SHINee x OURAN | Taemin - Mitsukuni Haninozuka; — sweet tooth, good at math, has a very child-ish face ❝ SHINee x OURAN | Minho - Takashi Morinozuka; — tall, quiet, somewhat intimidating, very protective of Mitsukuni Cre: via shawoltaeminho©junsuu FOUND IT ON SOOMPI! 
[CHART] Male Idols with Singing Abillity (BEST 17)...
forevershiningshinee: 1. JYJ JunSu (Tone: 8.5, Treble: 4, Skills: 4, Volume: 4, Expressiveness – 8.5, Total: 29.5) 2. PARAN Ace (Tone: 8, Treble: 5, Skills: 4, Volume: 4.5, Expressiveness – 7, Total: 28.5) JYJ JaeJoong (Tone: 7.5, Treble: 4.5, Skills: 4, Volume: 5, Expressiveness – 7.5, Total: 28.5) 3. BigBang TaeYang (Tone: 8.5, Treble: 3, Skills: 4, Volume: 3.5, Expressiveness – 8.5, Total:...
SHINee @ photoshooting update
shineetown: via ohatoms
Minho
I found this article and decided to re-post this too. The same reason, don't wanna lose this. PUBLISHER TALKS ABOUT MINHO & SHINEE – SHAWOLS MUST READ! Living in Korea doesn't mean that your world revolves around KPOP only. I am Korean, but little people know that some Kpop acts are fake. It is sad, but that is the truth. At one point, I even stayed away from the Kpop scene and...
Fangirl is not just a thing!
I don't know the accurate source of this post but since this post is just too precious, I decided to re-post so I won't lose it. What a psychologist says about fangirls A psychologist says: "Don't underestimate those children who chase after Korean celebrities, their hearts are purer than anyone else, they love courageously, they will want to try their best to tackle difficult...
Titles
I don't know what's wrong with my brain but it somehow refuses giving me wonderful titles T^T I need a nice title for the sequel of I Wish He Loved Me and one more title for my entry for Val's contest. Is there anyone willing to help? I guess NO. Okay, thanks, I love you ♥
2 tags
2 tags
1 tag
1 tag
Minho - Dream Team recording 110915
shineetown: cr : monstercr:Howoo Warming
5 tags
2 tags
4 tags
4 tags
1 tag
2 tags
M: Excuse me, Lee Taemin, but this is my spot
pearlescentskyblue: M: Yours is over there T: Sorry, bro
4 tags
leemalia: i ship 2min so hard it hurts
8 tags
4 tags
3 tags
1 tag
2 tags
1 tag
3 tags
Charismatic Minho @ Dream Team Recording 110915
forevershiningshinee: Credit:THEMINHO Credit: heavensent source: weibo credit: canusmile  credit: goodnightmoon Credit : MINHOney